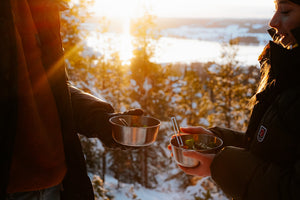 The best gifts leave an indelible mark on the heart.
WANDERLUST WONDERLAND
Gift the thrill of exploration with a meticulously planned trip, complete with destination tips, must-see places, and of course, the cooking essentials.
#PRIMUSEQUIPMENT
We love seeing our gear in nature. Share your photos with #primusequipment and tag @primusequipment to be featured here.